Lancashire's Premiere Kennels and Cattery.
Recommended by Local Vets.
Est. for over 50 years.
Hugs and Kisses are Free.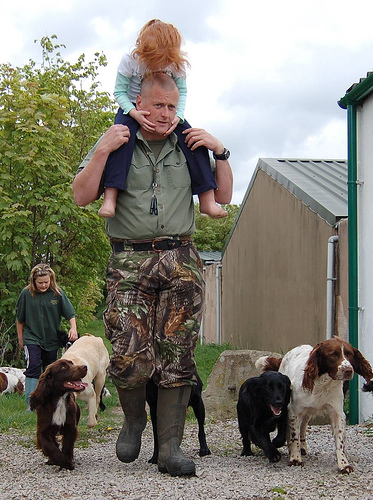 PLEASE NOTE:
WE ARE CLOSED FOR OUR ANNUAL HOLIDAYS
05/12/2022 TO 18/12/2022 AND 09/01/2023 TO 22/01/2023
WE ARE OPEN FOR CHRISTMAS AND NEW YEAR FROM
19/12/2022 TO 08/01/2023
THANK YOU.
Kev and Sue Davidson extends a warm welcome to Edencroft Boarding Kennels and Cattery, a family run and privately owned licensed boarding kennels and cattery, catering for all your dogs and cats needs whilst you are away on holiday or for other reasons.
Hi, I'm Kev Davidson and before coming to Edencroft I ran my own gundog kennels "Withnellmoor Gundogs" at Chorley. I have always wished to work with dogs full time and Edencroft has now enabled me to do this. It has also given me and my family the fabulous opportunity to live within the Trough of Bowland and be surrounded by the most beautiful and stunning countryside.
Our aim is to ensure that your pets are safe, secure, happy and well cared for at all times during their stay with us. We are an average sized kennels which allows us to concentrate on your pets individually, ensuring all his or her needs are met. Our warm, loving and caring attitude will ensure your pets are given the best possible care and are safe and secure at all times during their stay.
We want you to be happy with Edencroft as your choice of Kennels and/or Cattery. We appreciate the need for you to feel confident that you have made the right choice. We can assure you that our personal attention is guaranteed. Inspections are very welcome; we appreciate a call for an appointment due to our exercise routines.
I have owned, trained and occasionally bred dogs for 30 years. I am a professional dog trainer, qualified with the British Institute of Professional Dog Trainers (B.I.P.D.T) I specialise in Gundog Training and training dogs with behavioural problems. I am keen to continue my dog training and provide this as an additional service to customers.
If you need further information, please see the
contacts page
.
Our facilities include :-
Excercised and walked twice daily
We are proud to be working with the following organisations


Visitors since September 2006
This website was last updated :-
18/08/21
Please also visit our new site focused on the dogs of Withnellmoor Gundogs