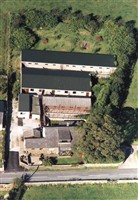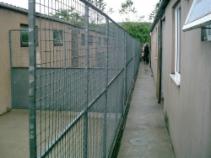 CHRISTMAS & NEW YEAR OPENING ARRANGEMENTS.

Although we are open and continue to care for your pets throughout the Festive Christmas holidays, we do not book admissions or departures on Christmas Eve, Christmas Day, Boxing Day and New Years Eve and New Years Day.
(ie: bookings for Christmas are at a minimum 5 day charge 23rd to 27th December, and bookings for New Year are at a minimum 4 day charge 30th December to 2nd January)
GENERAL OPENING TIMES
Monday to Friday - 9am-12noon ..... 1pm-5pm
Saturday 9am-12noon ....... 1pm-5pm
Sunday 4pm – 5pm
General Bank Holidays 4pm - 5pm
EASTER: Closed for pick up/drop off Good Friday and Easter Monday, open as normal on the Saturday and Sunday in between
See above for Christmas Holiday open times
FEEDING ARRANGEMENTS
We ourselves feed our own branded dry food which we source direct from the pet food manufacturers, which can be purchased from the kennels, please ask for details.
Please note that if your pet is on a special diet you may bring his or her food. We will feed your pet to your normal routine once or twice daily, please inform us on admission.
VACCINATIONS/MEDICAL NEEDS
Booster Vaccinations are required every twelve months ie Protection against
Hepatitis, Distemper, Leptospirosis, Parvovirus and Parainfluenza.
NO ADMITTANCE WILL BE ALLOWED WITHOUT PROOF OF VACCINATION.
We also strongly advise you vaccinate your dog/s against Kennel Cough and pets must be vaccinated at the very least two weeks prior to boarding.
IMPORTANT NOTICE: No pets can be accepted if suffering from any infection. Medication can be continued whilst staying at Edencroft providing ailments are of a non-contagious nature. An additional charge may be payable for the administration of medication and/or continuation of medical attention - please ring prior to your pet/s admission to discuss your pet/s specific requirements.
FEES AND CHARGES FOR 2021 - PER DAY (INCLUSIVE)
Per Day X1 X2 Share
Small £14.00 £25.00
Medium £15.00 £27.00
Large £16.00 £29.00
Ex-Large £17.00 £31.00
Charges are inclusive of day of admission and day of departure. Please ensure your dates are correct at time of booking as NO refund will be given for early collections.
A 25% non refundable deposit is required to secure booking.
FULL CHARGE will still be payable for cancelled confirmed bookings, if this cancellation is received within 14 days of the booking start date. If we are able to refill the cancelled vacancy with another booking then you lose the 25% deposit only.

Please contact us for full details of our conditions of boarding.